Skirt Sealing System
---
Conveyor Belts need to run without spillages at feeding zone for better productivity and longer life.
Skirt Sealing are essential for skirt boards of conveyor belts feed zone to arrest spillages and streamline the raw materials in to conveyor belts to achieve zero spillage and good environment.
BMH Concare make Skirt Sealing's are segmented type, Wear Resistant Skirt Rubber Blocks provided with DOVE-TAIL Design Interlocking arrangement and Self Locking for Clamp Plates with more wear equation height adjustable blocks with Sturdy Back Plate with Guides for Skirt rubber Blocks and Serrated Teeth Clamp Plates with Twin Bolting Chain type fastening system.
Skirt Rubber Blocks are available in Normal Temperature Grade, Heat Resistant Grade and Oil Resistant Grade to suit materials application.
Best possible modular superior design.
Modular segments with replaceable & Interchangeable Skirt Rubber Blocks.
Simple installation.
Suitable for all belt speeds.
Optimum Sealing results with Nil Spillages.
Nil wear to the belt.
Low wear to the Skirt Blocks.
Very low maintenance.
Value for money.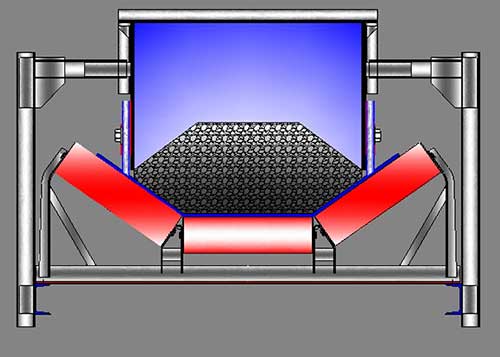 Side Skirt Sealing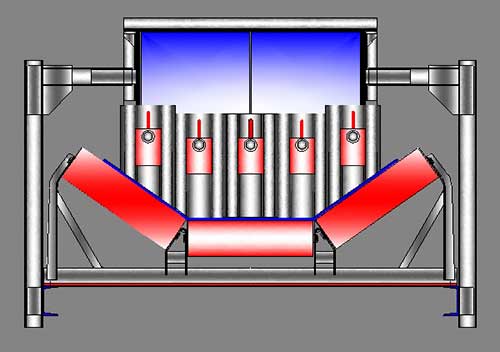 Rear End Skirt Sealing