Belt Scrapers
---
Conveyor Belts need to run clean for better productivity and longer life.
Belt scrapers are essential for belt conveyors head end discharge for cleaning the sticky carry back materials from raw materials handling conveyor belts to achieve zero spillage and good environment.
BMH Concare make belt scrapers are Multi blade segmented type, Double pivoted positive element with Self Adjusting sprung back mechanism for individual cleaner blades and Sprung Back Torsion Arm Mechanism at both ends for in built pressure and constant contact and Automatic Adjustments against Wear along with wear indicator.
Best possible modular superior Design.
Modular segments with replaceable & Interchangeable cleaner blades.
Simple installation.
Suitable for all belt speeds.
Suitable for use with all types of mechanical joints and fasteners.
Optimum cleaning results.
Removed material returns to main flow.
Nil wear to the belt.
Low wear to the cleaner.
Long life expectancy for scraper and belt.
Very low maintenance.
Value for money.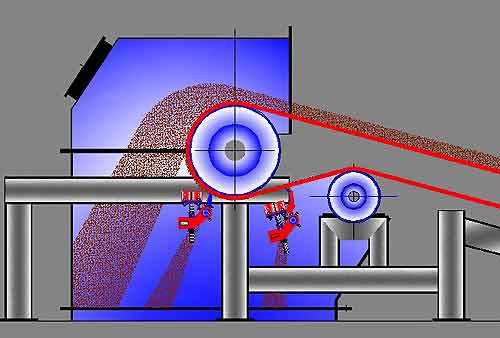 External Scraper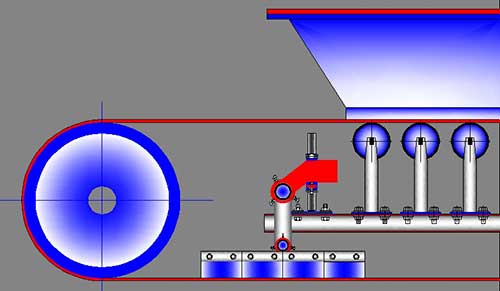 Internal Scraper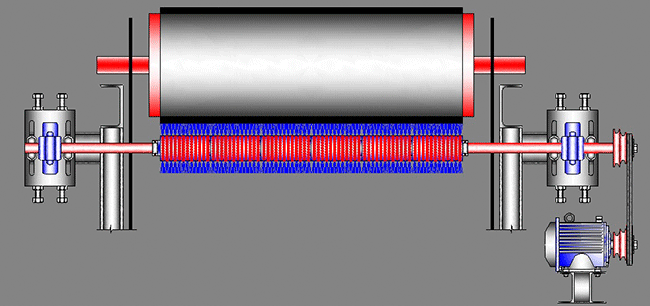 Rotary Scraper